Situato al confine tra il Trentino Alto Adige (Val di Sole) e la Lombardia (val Camonica), circondato dai gruppi montuosi dell' Adamello – Presanella a nord e dell' Ortles Cevedale a sud , il Passo del Tonale è un anfiteatro naturale aperto e panoramico che si dispiega dai 1.884 ai 3.100 metri di quota.
Località turistica invernale d'eccellenza, il Passo Tonale è da sempre garanzia per una lunghissima stagione sulla neve grazie alla presenza del Ghiacciaio Presena dove si può sciare fino a primavera inoltrata.
---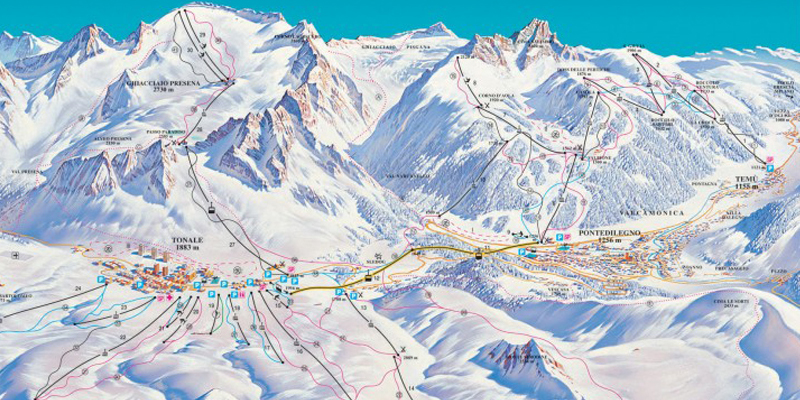 Il comprensorio sciistico ADAMELLO SKI
Passo del Tonale, Ghiacciaio Presena, Pontedilegno, Temù)
30 IMPIANTI DI RISALITA, 100 KM DI PISTE con innevamento programmato e garantito su tutti i tracciati.
6 piste nere
23 piste rosse
12 piste blu
Il Passo, completamente esposto al sole, è una palestra ideale per l'insegnamento dello sci, con tracciati adatti ai principianti ma non solo… dalla mitica "nera" del Paradiso, 3 km di lunghezza per un dislivello di 710 metri, alla lunga e panoramica pista dell'Alpino con 4.500 metri di sviluppo e 725 metri di dislivello.
Le piste di Ponte di Lengo, piuttosto impegnative e disegnare all'interno del bosco, confinano con quelle ampie e panoramiche di Temù.
---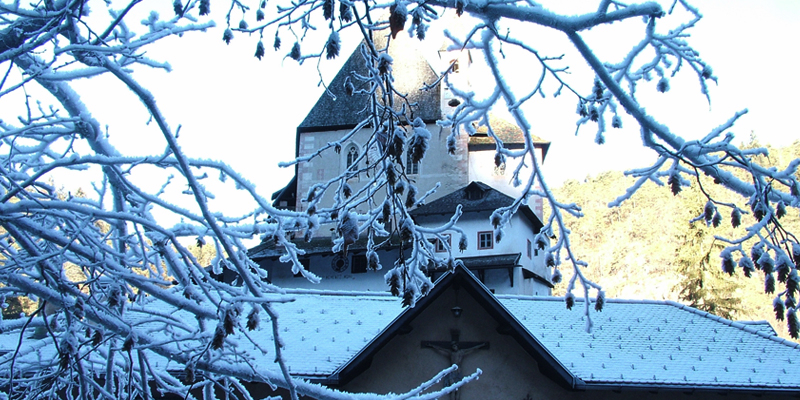 Per chi non scia
Numerose le possibilità anche per chi non scia. Ecco alcuni suggerimenti: passeggiare nella natura con racchette da neve in scenari particolarmente suggestivi, pratica dello sci di fondo nei centri di Tonale e Vermiglio, spettacolari fuoripista con sci d'alpinismo, freeride e snowboard; snow kite, escursioni con motoslitte, shopping nella vicina Ponte di Legno.
Located on the border between Trentino Alto Adige (Val di Sole) and Lombardy (Val Camonica), surrounded by the mountain ranges of 'Adamello – Presanella north and of' Ortles Cevedale south, Passo Tonale is a natural open and panoramic amphitheater that unfolds from 1,884 to 3,100 meters a.s.l.
Winter…
Ski resort of excellence, Passo Tonale is a guarantee for a long season on the snow, thanks to the Presena Glacier where you can ski until late spring.
---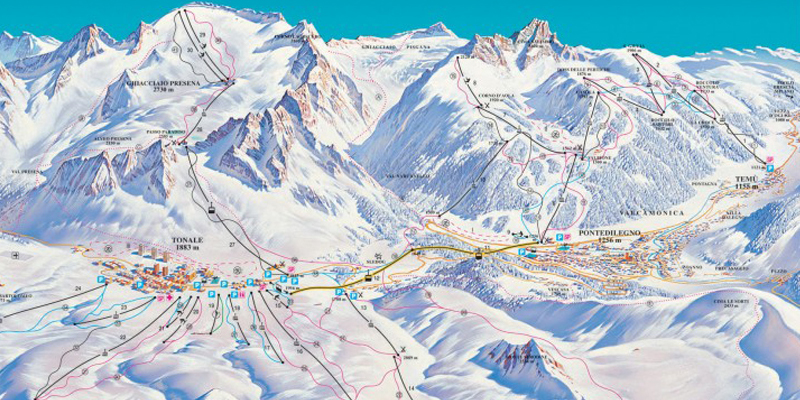 ADAMELLO SKI (Passo del Tonale, Ghiacciaio Presena, Pontedilegno, Temù)
30 lifts, 100 km of ski runs all covered with artificial snow:
6 black runs
23 red runs
12 blue runs
Ski runs for all abilities:
Passo del Tonale is the ideal place for families and beginners; its blue and red slopes are all in sunny position and without trees. Presena Glaciers at 3.000 a.s.l. with challenging tracks is a guarantee of snow until late spring. The ski runs in Ponte di Legno are rather challenging through woods, they are linked to those of Temù, very board and panoramic.
For SNOWBOARDER:
2 snowpark at Passo del Tonale: FREESTYLE ARENA and SERODINE SNOWPARK both for beginners and expert riders.
---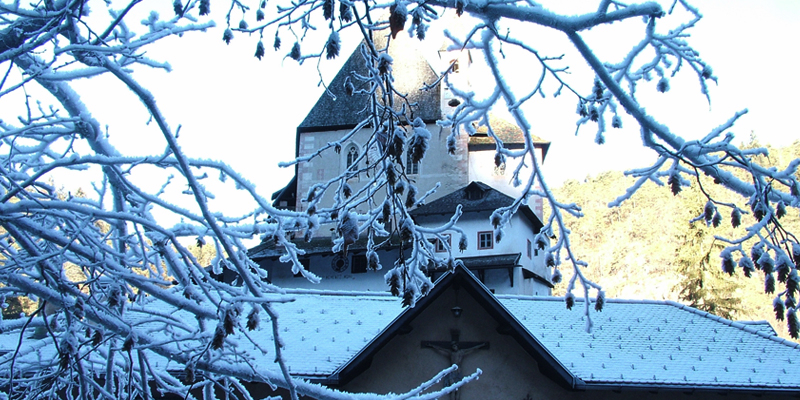 Not skiers…
There are numerous possibilities for non-skiers.
Here are some tips:
walking in nature with snowshoes; cross-country skiing; snowmobile excursions, shopping in the nearby Ponte di Legno; spectacular offpist like: Pisgana, Sgualdrina, Cantiere…, ski tour on beautiful and wide mountains.